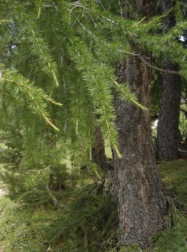 Our homes draw from the power of the sun and hand you the power to change the world.
Indescribably comfortable. Inspired by natural beauty. An indigenous environment of enjoyment and relaxation. Guardians of our earth. A safe haven for our families. Leading by living.
No matter how style is defined, one must always have a penchant for quality.
Cadorin Homes
info@cadorinhomes.com
Phone: (416) 782-6002
Fax: (416) 544-9381

Cadorin Homes - The LEED Program and Sustainable Building
Cadorin Homes is proud to be a Founding Sponsor of the LEED for Homes Case Study in Canada. Selected along with 50 other builder's across Canada, Cadorin Homes is excited to be part of the CaGBC initiative to introduce superior green building standards to Canada through the internationally recognized LEED program.
LEED – Leadership in Energy and Environmental Design is a world wide sustainable building rating system that was developed and operated by the building community through the various green building councils throughout the world.
The process was operational based and made entirely of volunteers whose mandate is to encourage and accelerate the global advancement of sustainable green building and development practice through the creation and implementation of universally understood and accepted and permanent criteria. The Canada Green Building Council has set a target of two million green homes by 2030.
LEED-H for Homes is a new label for the Canadian housing market that rates more than just your homes energy consumption. LEED-H considers the environmental impact of the construction and operation of a home. Everything from occupational health and how far materials travel to get to the site is considered. Holistic in its environmental approach, LEED-H brings a broad level of assessment and possession and competition which raises the bar for the building industry beyond anything else thus far in the marketplace.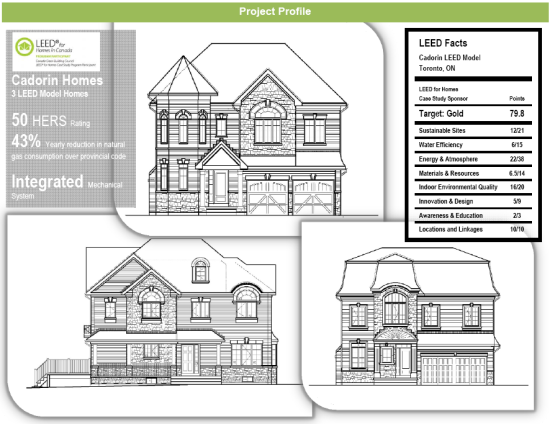 Cadorin Homes... it's good to be home